CERAMICS WORKSHOP-GINGERBREAD HOUSES - 9am-12pm, Nov 4, 2018 - 8-13 yrs
WS010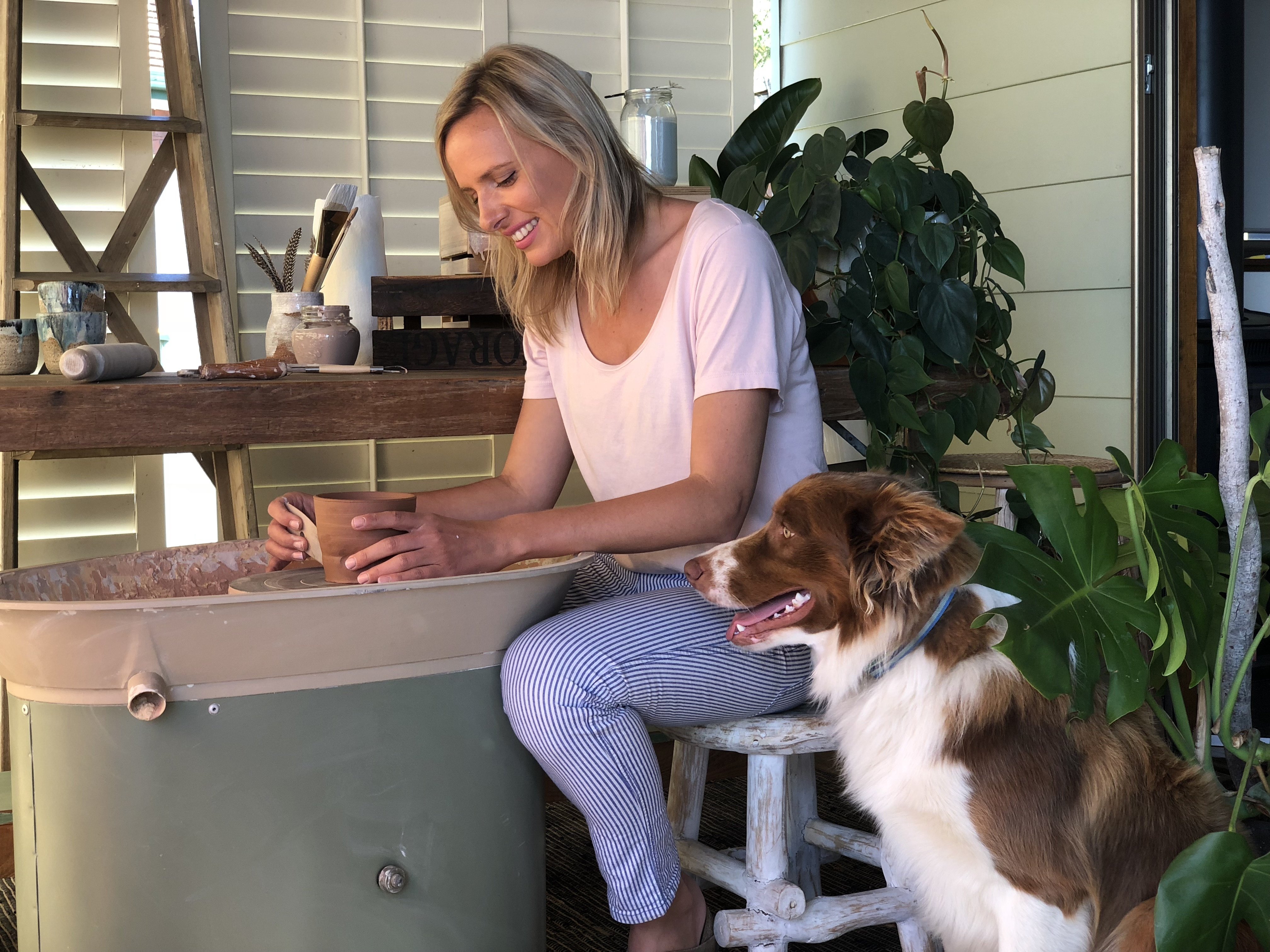 Haylie from Slow Down Ceramics will be bringing her pottery know how to the studio for two amazing events on Nov 4th and Dec 15th.
In our 3 hour Gingerbread House workshop Haylie will teach your mini-artist the slab method of clay creation, to create a beautiful house with light up windows that can be decorated with handpainted peppermints and candy canes.

Your mini-artist will have full artistic licence over the decoration of their ceramic house, using coloured glazes.
Each Mini-artist will also have a 5 minute pottery wheel experience. Due to the technical difficulty of the potters wheel we can not expect that mini-artists will be able to make a finished piece from their time on the wheel - but they will love the experience!

Note* Ceramics is a slow process, and pieces undergo several phases until completion, including two firings, to ensure they are dishwasher and microwave safe. Participants can create their piece during workshop time, and collect final product after 4 weeks.
Full refund if cancellations are made with 5 days notice.
Cancellations made with less than five days notice will be given credit to use for another session, or term classes.
No Show and No cancellation results in loss of funds
We reserve the right to cancel workshops in the case of low numbers.
Slow Down Ceramics is a pottery studio in Currumbin which encourages you to borrow some time for yourself to slow down, be mindful, connect with your creativity, and enjoy a fun exploration of ceramic techniques. Check out their website here: https://slowdownceramics.com.au