Paint a Skate Board Deck - Fri 28th Sep, 1-3pm
SH008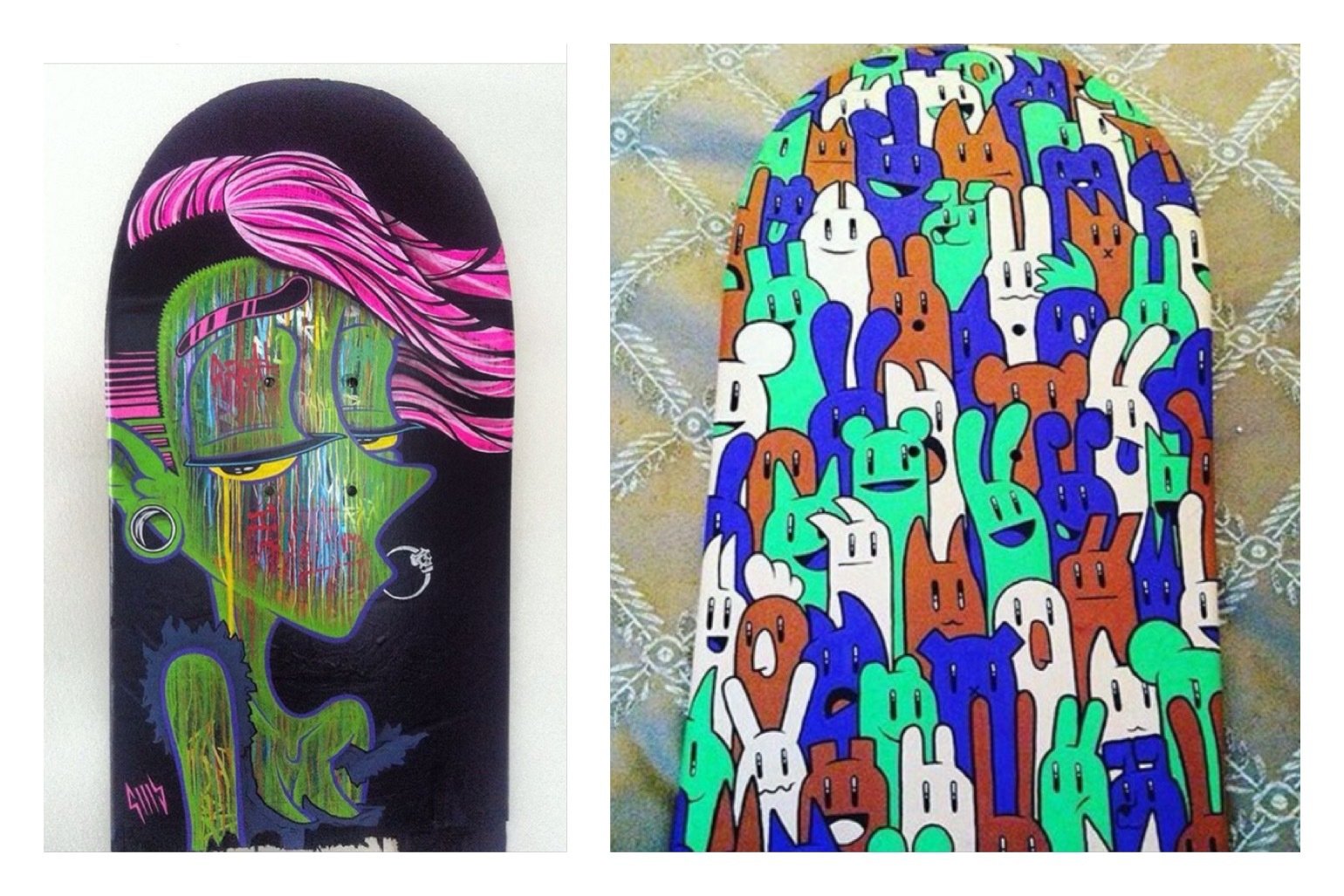 Full size wooden skateboard decks painted with sprays, acrylics, and markers. Gilly will walk you through some street art graffiti style illustrations or design your own!
For those not interested in skateboards, we also have some "dream" chipboard wall words for you to create your artwork on!
**Skate board decks are for decoration purposes only
Session information:
Friday 28th Sep, 1-3pm
BOOKINGS ESSENTIAL
Only 10 spaces available in this class.
Cancellation policy:
Full refund if cancellations are made with 5 days notice.
Cancellations made with less than five days notice will be given credit to use for another session, or term classes.
No Show and No cancellation results in loss of funds
We reserve the right to cancel workshops in the case of low numbers.